Big News: Our Series A and our Marketplace Launch

It's a big day for us! We just announced Reaction Commerce's $8.5M Series A, led by GV (formerly Google Ventures), and we've also announced our Marketplace launch. I couldn't be more excited for both of these major milestones.
We found the ideal partner in Dave Munichiello and GV. Within the first 10 minutes of our initial pitch, Dave got it. There are truly only a few number of people and firms who understand the intersection of open source, commerce, and platforms, and Dave and GV are in that intersection. I'm very much looking forward to working with Dave and the entire GV team. Here we go!
I'm equally excited about the second part of our big news, our marketplace launch. In our Marketplace solution, merchants can have their own branded shop (and URL), and they can also participate in a broader marketplace to reach a wider audience. With Reaction, any startup or company can now build a marketplace, broad-based or niche, that best represents their brand and experience. This is difficult or pretty much impossible with today's mega-marketplaces. We're the only open commerce platform that natively supports both single-tenant shops and multi-tenant marketplaces. That's a big deal, especially considering that more than half of all internet purchases are happening on marketplaces today and it's only going to grow over the next five years.
I'd be remiss if I didn't add a big shoutout to everyone in our community who has supported us over these past four years. We see ourselves as a community-led company. Period. The multiplier effect of open platforms is undeniable. Collectively, we are stronger together than we are separately. That's the power of open source. We look forward to continuing to work with our global community and partners to democratize and connect commerce.
Here's a photo of Aaron and I at the exact moment we got the amazing news from Dave. You can't see the tears of joy that were rolling, but the smiles tell it all.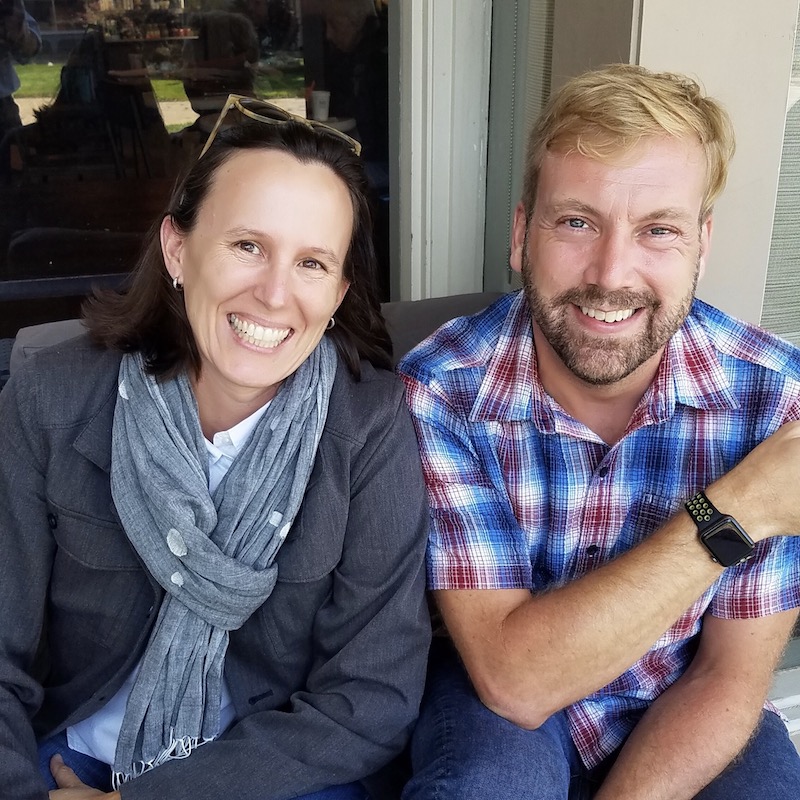 And here's a goofy photo of the entire Reaction Commerce team from our All Hands meetup last week. I love this team! While we have a HQ in Santa Monica, we're a distributed-first team with more than half of our team now working in other cities and countries. Interested in joining us? We're hiring!