Book: The Woman Who Smashed Codes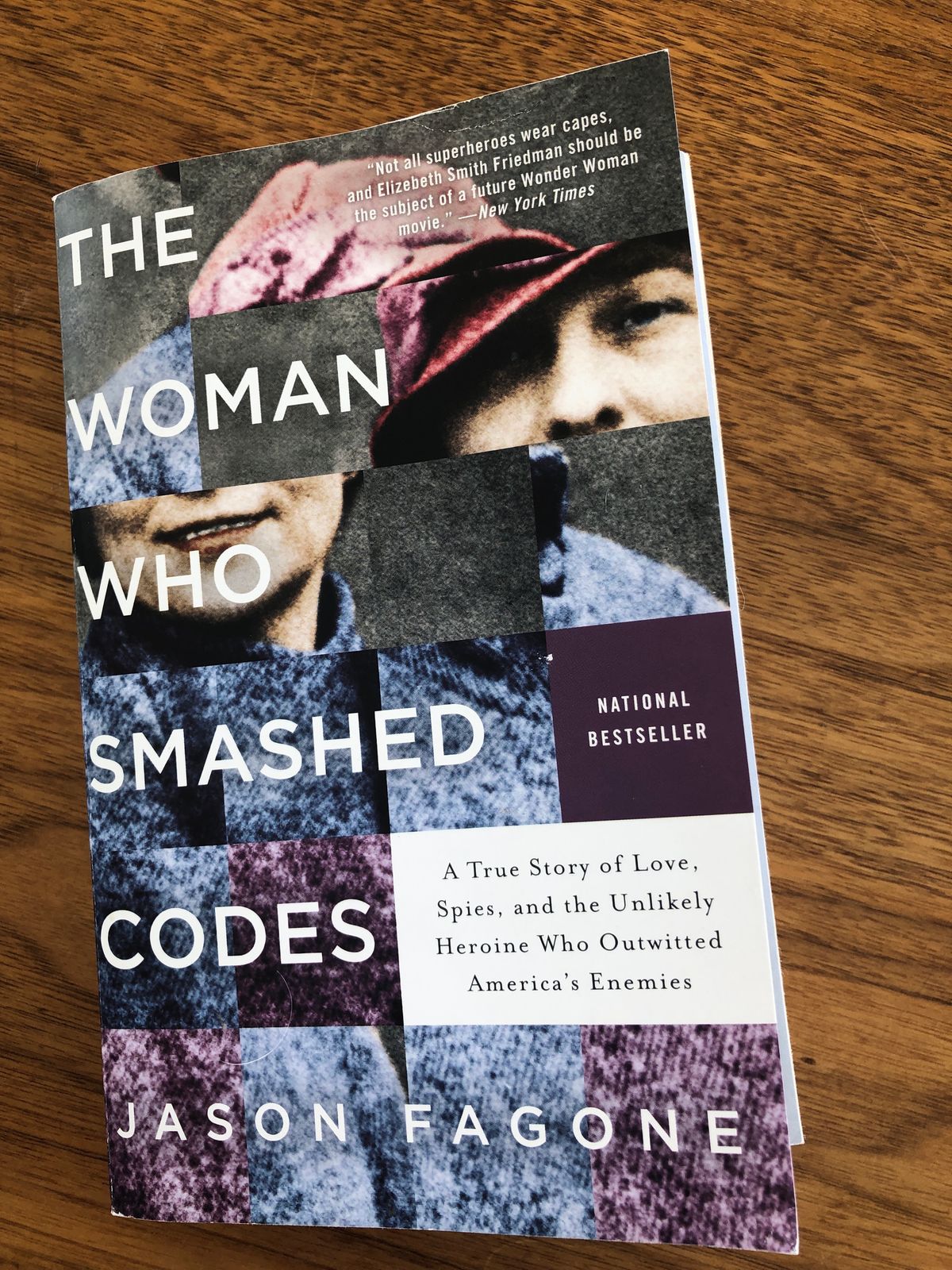 The book, "The Woman Who Smashed Codes," by Jason Fagone was an excellent read. I was able to read it in one day, which is always a good indicator of a page turner!
This is a true story of an American woman and her husband who together invented the modern science of cryptology. They used their skills to confront the evils of their time, solving puzzles that uncovered Nazi spies and helped win World War II. For many reasons, including sexism, she never received that notoriety that her husband achieved, so this book is a wonderful, albeit belated, recognition of a true hero.