It's Tomato Season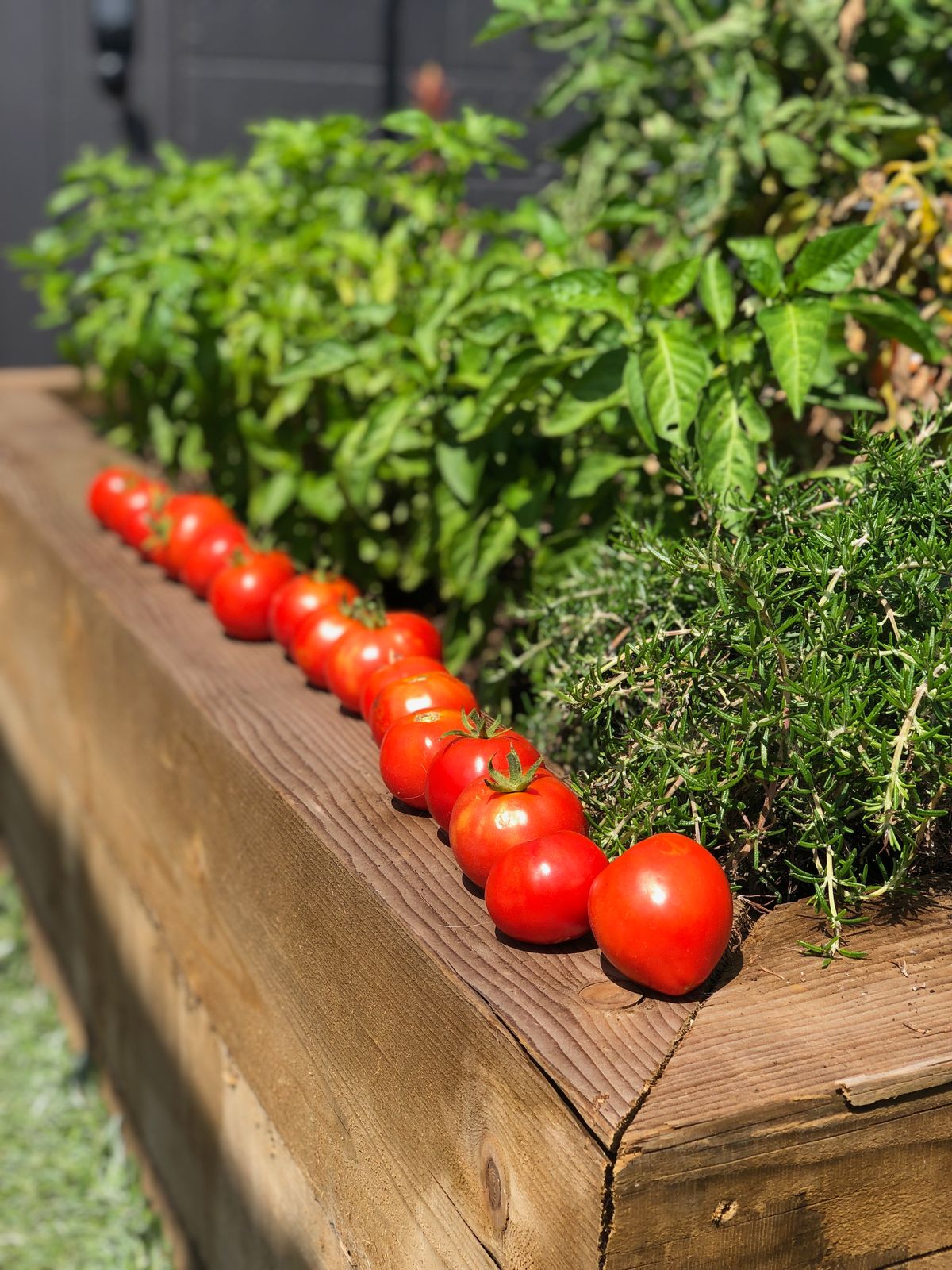 We've been overwhelmed, in the best way, with an abundance of tomatoes and basil from our garden. You know what they say, "When life gives you tomatoes...", so almost every day I've made either a tomato salad, tomato paninis, pesto, tomato and pesto pizza, or a simple tomato sauce. Here's the recipe for the fresh tomato sauce with photo evidence!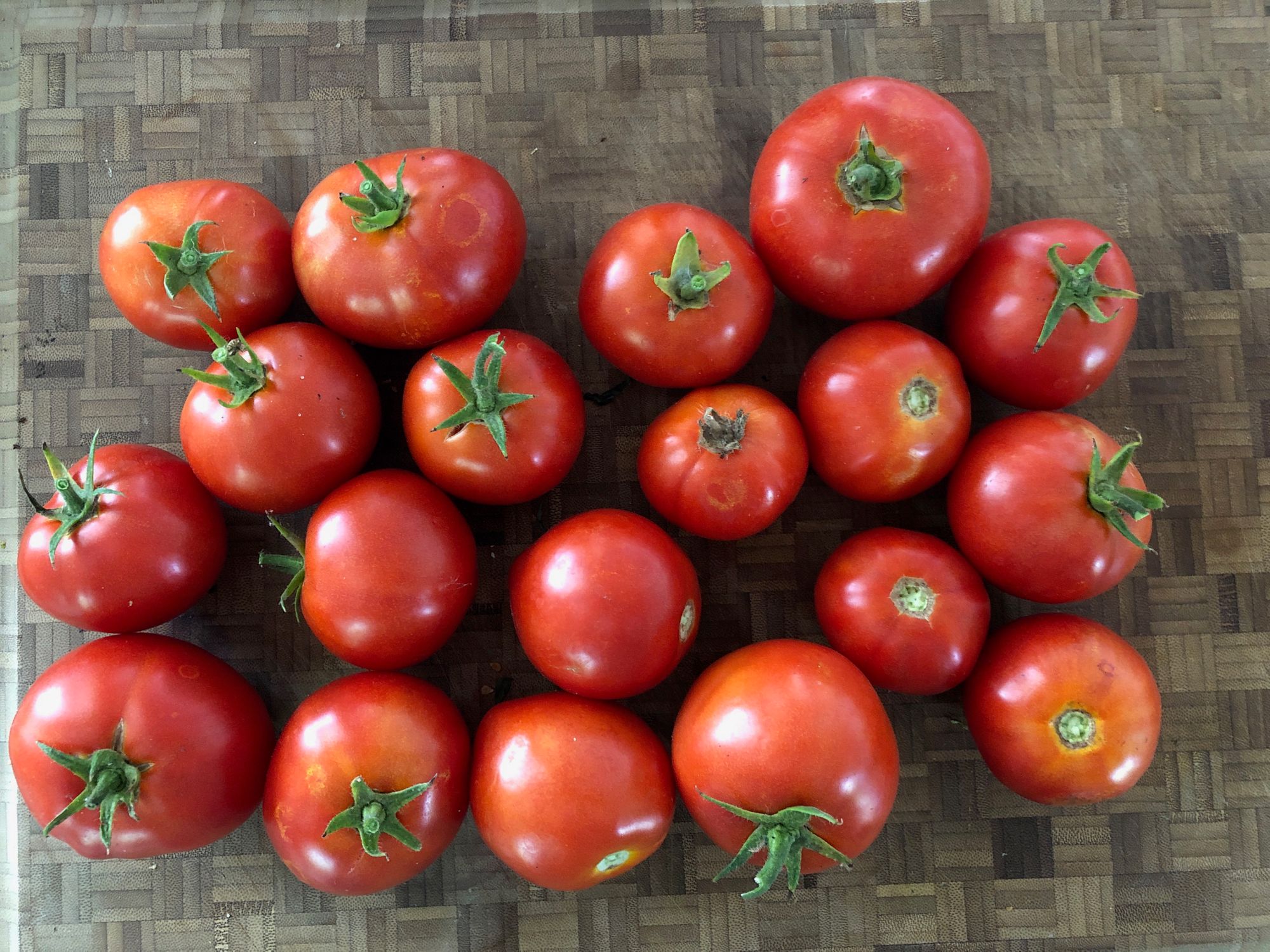 Fresh Tomato Sauce Recipe
Ingredients
16-20 tomatoes (medium-ish) chopped, you can opt to remove some of the seeds or not
1/4 cup fresh basil, roughly chopped
1 large yellow onion, diced
4 cloves garlic, diced
1/2 cup olive oil
Salt & Pepper to taste
Instructions
Place chopped tomatoes and basil into a large pot and cook on stove on medium heat until tomatoes are soft.
In a pan, sauté onions and garlic in olive oil until onions are translucent.
Add the onions and garlic to the tomato and basil pot. Simmer on low for 2 hours. Season with salt and pepper after simmering is complete. If you want a little spice, add a pinch of crushed red chili pepper flakes. As a final step, if you prefer a smoother sauce, you can use an immersion blender to blend up the sauce.
Serve on top of your favorite pasta and top with some grated Parmigiano-Reggiano cheese (or your favorite vegan option like we did) and fresh basil.
Enjoy!