Part 1: Ecommerce is Heading Toward a Major Upheaval (and Reaction Commerce is Ready to Fill the Void)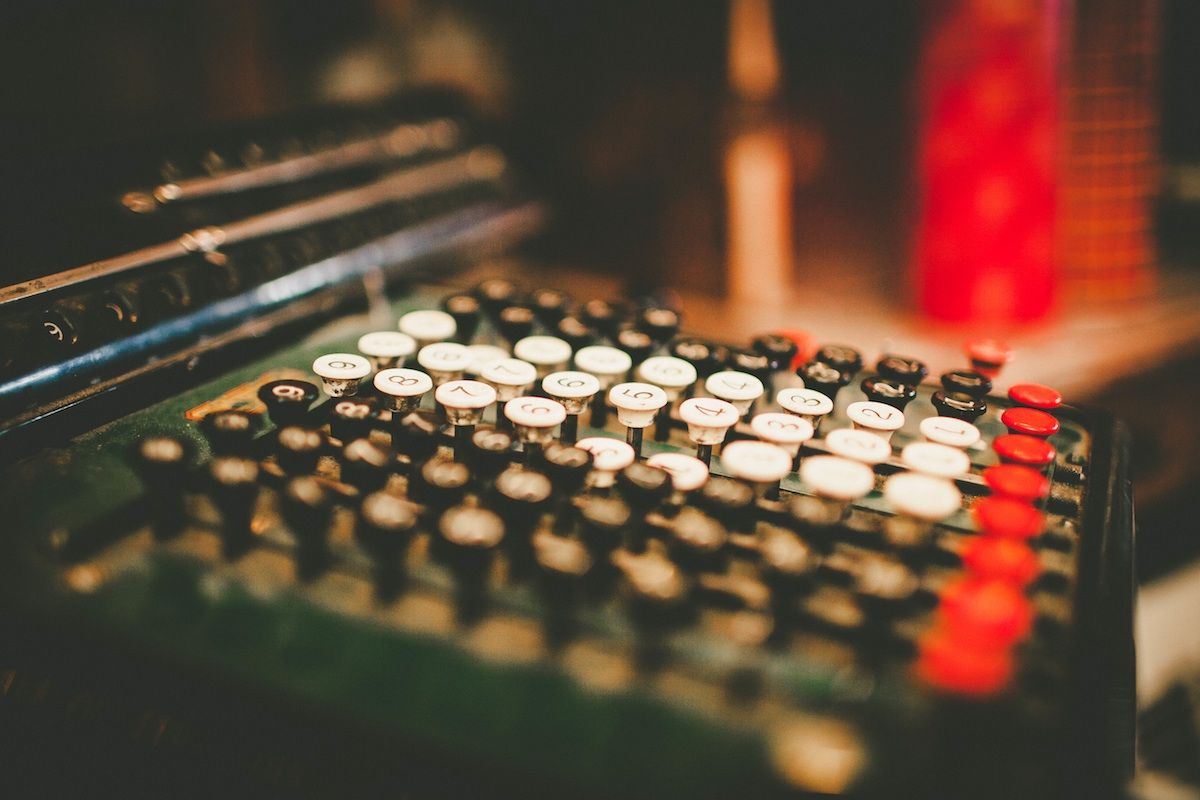 According to eMarketer's forecast, global ecommerce sales will increase by over 20% this year to reach $1.5T.
In today's retail market, there's a massive shift toward ecommerce. And it means that retailers have an opportunity to grow their business, elevate their brand awareness and even reach global markets. It also means that they need to develop, expand and/or enhance their online presence. Most will rely on the services of an ecommerce platform to do it.
A brief history of ecommerce. While it may have begun in the early 70s by brainy potheads at Stanford and MIT arranging the clandestine sale of cannabis, the real inception of ecommerce is closer to the mid-90s when the internet was made available to the general public. In 1995, the development of secure online payment methods and the founding of Amazon and eBay brought such excitement to the idea of online retail that projections for the growth of "web commerce" was an astonishing 2300%. Almost overnight, investors started pouring money into dot-coms with the restraint of an unwalled dam. Within two years, Amazon issued its initial public offering, and eBay received $6.7 million in funding.
The bubble expanded rapidly, but it didn't last, of course. When it burst a few short years later, it took the stock market with it. Amazon's stock, which had soared to $107 per share, went into a freefall and bottomed out at $7. A slew of online businesses went bankrupt, and investors felt the burn.
Venture Capitalist Fred Wilson remembers those lean times well. But if what goes up must come down, Wilson also understands that the spectacular downturn helped to create the current upswing.
A friend of mine has a great line. He says "Nothing important has ever been built without irrational exuberance." Meaning that you need some of this mania to cause investors to open up their pocketbooks and finance the building of the railroads or the automobile or aerospace industry or whatever. And in this case, much of the capital invested was lost, but also much of it was invested in a very high throughput backbone for the Internet, and lots of software that works, and databases and server structure. All that stuff has allowed what we have today, which has changed all our lives...that's what all this speculative mania built.
It wasn't until 2002 that the dust began to settle. The companies that weren't completely leveled were beginning to rise from the ashes. eBay was in the midst of acquiring PayPal while Amazon was on its way to posting its first yearly profit. Customers were getting used to making online purchases, ecommerce was gaining incredible traction, and investors, sensing a new stability, were beginning to take notice once again.
That's when a little something called the ecommerce platform began to emerge. Instead of a business having to hire its own stable of developers to create a way to sell their products online, they could instead purchase technology, called shopping cart software, that had already been developed to display products, take orders, process payments and establish shipping protocols.
The German company Intershop and American-based Viaweb were among the first to offer ecommerce software in 1995. A year later, ShopFactory claimed to be the world's first Shop-in-a-Box solution. Then came a long line of others including Hybris (1997), ATG (1998), osCommerce (2000), Demandware (2004), Shopify (2004), Spree Commerce (2007) and Magento (2008) among them.
Ecommerce has an extremely long runway for growth. In 2000, ecommerce accounted for only 1% of retail sales in the U.S. By 2010, it had reached 4.6%, and in the 2nd quarter of this year it grew to 6.4%. What that means, of course, is that ecommerce is only in its infancy. In fact, in the next three years it's expected to increase by $80B. Why? Because two-thirds of all customers prefer to shop online. But as customers rely more and more on the web to make their purchases, retailers are slow in meeting them there.
Amazingly, only 9% of retail stores have an online shop, and here's why. Building an ecommerce site is complicated, and they've heard the horror stories. Even the easiest ecommerce platforms require technical expertise that costs more and takes longer than most people expect. Shop owners have to hire developers and then manage those developers without any real knowledge of how to do so.
Then, in the best of circumstances, a business grows, which is good news for the bottom line but can mean their ecommerce site starts to become inefficient. After all, customers are demanding more: more product views, more dynamic interactive capabilities, more speed and on more devices. Shop owners want to keep up with the demand so they put pressure on their developers who can only really offer band-aid solutions. As a result, websites become increasingly cobbled together using third-party and legacy applications, incompatible software and add-ons that are expensive and hard to maintain. Over time, a site becomes like an old car in constant need of repairs. The mechanic has slapped on new parts to keep it running, but at a certain point the shop owner has to face the reality that it would be a lot less expensive and far more efficient to buy a new car—or at the very least a new engine—with all the latest technology already built in.
So, what ecommerce platforms are businesses using? Of the 100 largest online retailers in America, 41% use ecommerce platforms that are built and maintained by an in-house staff. The others use Oracle ATG Commerce (25%), IBM WebSphere (20%) and eBay Enterprise (5%) among them. But those behemoth platforms are not suited for the rest of the millions upon millions of websites that need some kind of shopping cart functionality without all the expensive bells and whistles.
For the small to medium-sized business, the field is wide open. And that explains why investors are eager to compete for pieces of an ever increasing pie. Shopify, for instance, recently announced that they've raised $100 million in Series C funding from some of the most prestigious venture capital companies in the world. Shopify is a platform used to power 100,000 online shops in 100 countries, and that's only a little more than 3% of the market. Spree Commerce is even smaller. Since their $1.5 million in seed funding three years ago, they're now running 45,000 shops, and they've just raised their Series A funding to the tune of $5 million.
Magento, used by 30% of all ecommerce shops, recently announced they'd be shutting down their platform for small-to-medium businesses in order to concentrate on their higher end products and services. While they've recommended their customers migrate to BigCommerce, which currently holds 2% of the market, Shopify is making a play for those customers.
But nearly every ecommerce platform available is built using technology that's already outdated. That's right; despite the land grab, shop owners are forced to rely on platforms that were built before the iPhone even came on the market. So not only are they archaic, but the technology base is also moving toward open source development and a more cross-platform, cloud-based infrastructure which is very challenging for existing ecommerce platforms to provide. On top of that, the payment space is in transition as evidenced by PayPal's acquisition of Braintree, upstarts like Square that allow merchants and individuals to accept debit card, credit card and BitCoin payments, and streamlined new services like Apple Pay. Even shipping options are changing with the advent of services like ShipWire, Shyp and Shippo.
All this taken together means that now is the time for disruption in ecommerce. It's clear that companies and developers alike are seeking new platform innovations, and Reaction Commerce is ready to take advantage of this huge market evolution and establish itself as a leading choice for the next generation of ecommerce business. Beyond creating a new ecommerce solution built on modern technologies, Reaction is the first platform to offer a Marketing First approach. In Part 2, I'll delve into how Marketing First principles are specifically designed to give shop owners a powerful advantage with things like reactive, personalized merchandising, real-time pricing and promotions, and live monitoring of conversions.