This is Interesting (Year Two Startup Thoughts)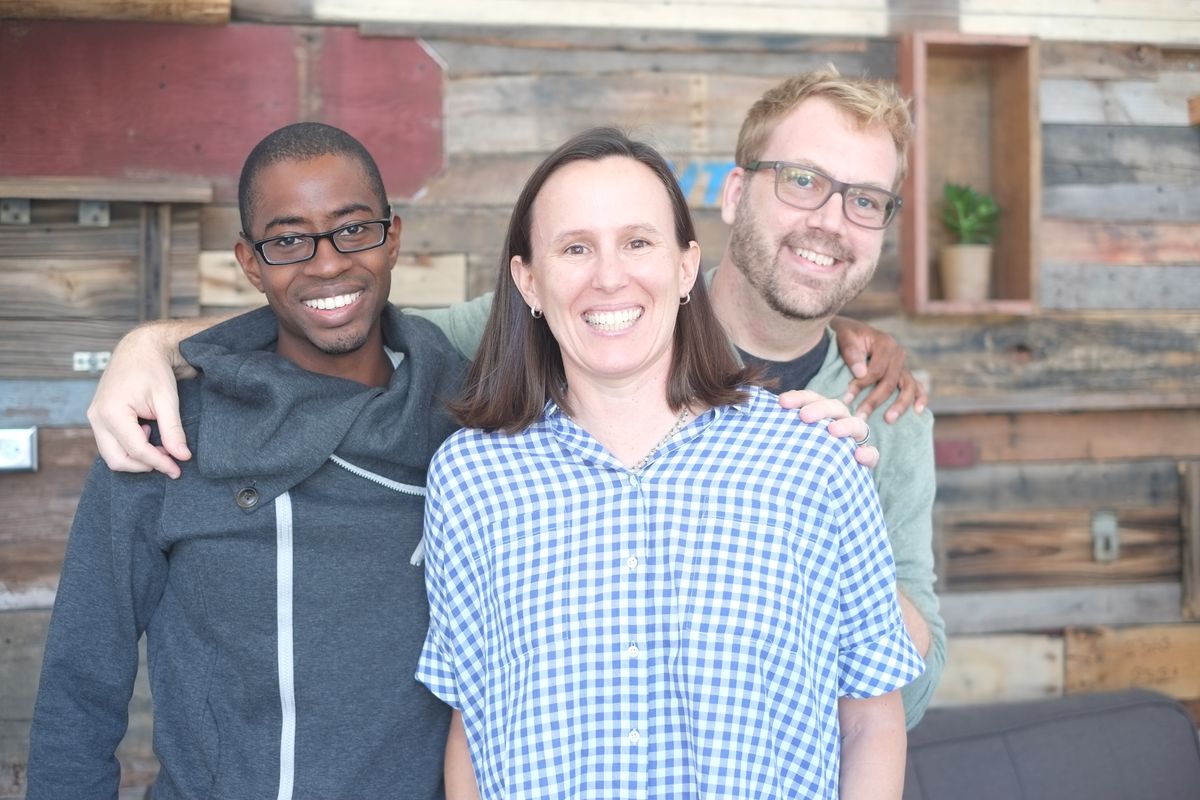 It's now been two years since I co-founded Reaction Commerce and, it's true, time flies. For those following along, the first year as a startup was hard (but rewarding). It was awkward finding our voice, and challenging to temper our big vision with the early-stage nature of our product and team. Mostly, we were in a heads-down build mode.
Our second year has been, well, it's been interesting! We've been having a great time developing a team, a product, and a company. Our momentum is building and we're clearly on to something. Here's some proof:
1,487 GitHub stars and growing
8,749 total Alpha shops launched
1,000+ Beta signups and counting
30+ Reaction apps/packages on Atmosphere and building
We're using GoSquared, Google Analytics, Intercom, and MailChimp (all thanks to Segment) to help us with insights and communication. Each day, we get an email with our signups and traffic from the previous day, and it's awesome! I often wonder, "Who are all of you?" and "Where did you come from?"
With little-to-no marketing, we've amassed an engaged community of developers and designers who seem truly interested in a nextgen commerce solution. We're at a bit of an inflexion stage of taking our nascent platform, Reaction Commerce, and working to turn it into a business. As of June, we have a great office, and we're building the team and culture of our dreams.
From one day to the next, my job is different. It's like a big game of whack-a-mole. From insurance, accounting, taxes, HR, payroll, product planning, marketing, fundraising and partnerships, to triaging bugs and features, and making sure we have snacks and coffee in our kitchen, my job is about staying ahead of the chaos.
There's no shortage of blog posts out there that summarize a startup CEO's responsibilities. My main responsibilities this past year seem to be:
Set and communicate our vision and strategy.
Make sure there's money in the bank.
Hire and inspire our team and community.
Below is a little more detail.
1. We Have a Vision for Reaction!
We're not interested in building yet another commerce platform. Instead, we're passionate about rethinking commerce. Our vision is to build intelligent and open commerce solutions. My job has been to try to crisply and concisely articulate this vision. It's not always easy. Heck, my parents still don't understand exactly what I do.
Reaction is the nextgen, open source commerce platform for businesses to create online shops and marketplaces. It's fast. It's mobile. (Do we even need to say that anymore?) It's open. It's built for commerce. It's not a blogging platform that has plugins for commerce. It's not a closed source, shared hosting service. We're a commerce-first, open source, and virtual private cluster solution. Reaction is also completely real time reactive by default, and our vision is to build real time merchandising, promotions, and dynamic pricing into our platform that is based on shared, anonymous data from across our network of shops. We're architecting information into the core for this very purpose so we can track data, events, and conversions that will then lead to smart and actionable analytics. For every action, there is an equal and opposite Reaction. Get it?
We're both an open source codebase and a hosted Platform as a Service (PaaS). Our PaaS solution lets anyone create a shop, and then, if or when they want, they can modify or extend their shop while staying on top of our service. Our vision is to be the first and last shop most businesses will ever need. As most businesses grow and scale, they shouldn't have to graduate from our platform. Whether a non-technical business owner, or a savvy developer, we want Reaction to be the solution of choice.
Our main competition has been at it for over a decade. They have resources and capital that we don't yet have. What we have is experience and nimbleness. We also have tenacity. We started this company with the hope that this is what we're doing for the rest of our lives. We don't say that to VCs because they think this will be a lifestyle business or that we'll turn down a strategic opportunity. That's not the case. We're not dumb. We're just focused and we have a vision. Better get out of our way.
2. Show me the Money!
We're pre-revenue. We bootstrapped the business for the first year and half. We didn't pay ourselves any salaries; we worked from our respective homes. Because we chose to bootstrap our efforts, we took a more controlled path to growth. I did some occasional consulting during our first year to help pay some of our bills, but we really kept things lean and mean, and mostly under the radar.
We started the fundraising process late last year and closed our Seed round in May. It felt like it took forever, but in hindsight it was probably a normal amount of time.
Let me be clear: It was not fun or easy raising as a female founder/CEO. We're also in our 40s so we had the double whammy of a female CEO and two founders in their 40s. It sucked. It was laughable when a 20-something venture associate would ask questions that clearly showed he had no clue about the market, the technology, or the competition. That's harsh, I know, but there you have it. In one meeting with a well-known, white, male venture partner, I was literally ignored and all eyes and questions went to my male co-founder. We both noticed it.
Rather than letting this get me down, I took it as a challenge. I would spend hours on emails and on creating concise decks to tell our story. I reached out to trusted friends for advice. It was my job to convey as quickly as possible our purpose, the opportunity, and our vision and strategy. I turned this into a game and after a few fumbles, I clearly got better at the endless voice and video calls, demos, and in-person meetings.
With our first raise now in our rearview mirror, I'm mostly happy with the results. The terms are water under the bridge, and I now know more than I ever imagined about venture fundraising. Our investors are incredibly helpful and supportive. The fundraising process was challenging and definitely not my favorite part of the year. That's not because we didn't meet amazing people during the process, because we did. It's because the actual fundraising process itself is a shit show. I know I have to face it again, and this time I'll be more ready and my expectations will be set, but the dread is there!
Now that we have money in the bank, my job is to manage it closely and create projections and assumption for our future growth and burn. It's no easy task, but it turns out that I love building a good model and enjoy the ins and outs of accounting. I also enjoy sending monthly updates to our investors and advisors to keep them in the loop on our progress. Right now, it's relatively straightforward, but burn is burn, and we have a race ahead of us.
Before moving on, I think it's important to state the obvious that the struggle for women in tech is real. As I look back on our fundraising process, I learned a great deal. I believe all of us have an obligation to work towards a tech community that is inclusive, diverse, and safe for everyone. Thus, I now regularly set aside time to mentor and advise people from underrepresented groups in the tech industry. The only way things will change is if we support each other, and this is one small step in that direction. You can email me at meet@saralouhicks.com to get in touch. Let me know if you can meet in-person (at a coffee shop in Santa Monica/Venice) or if a Google Hangout would be more convenient. Please also tell me a bit about yourself and what you'd like to discuss. Many of my conversations touch on career advancement and leadership; starting, building, and exiting a startup; tackling diversity issues; and working in tech and ecommerce. My proverbial door is open to people with less experience than me, as well as with peers. All conversations are held in confidence. I think mentoring is something we can do for each other regardless of our respective levels of experience. I also believe that giving advice can be as instructive as getting it. I honestly expect to learn as much from you as you do from me.
3. It's Always About the Team
The most rewarding part of this past year has been growing our team and community. We grew our team by 50% (welcome Mike!), and our developer community has grown by leaps and bounds. Just last month we grew developer interest by 18% month over month! It's always about the people. Aaron, Mike, and I, along with our open source community, are the foundation, and we're fortunate to have several other folks helping out in different capacities and arrangements.
Mike gave me the nickname, "Paparazzi," because I'm also in charge of communicating out to the world our progress and updates. Basically, I'm our social media manager, blogger, and marketer, so I'm constantly pulling out my phone to take a picture of something that might turn into our next tweet or blog post. I think Mike is now afraid to show me something he's working on because he's sure I'll try to photograph it! For me, it's about keeping our growing community engaged and sharing a little bit of our personality. In time, we'll have someone to manage our content and community; until then, I love crafting messages and responding to feedback. It will always be my job to edit and publish. There's nothing like the frontlines. It reminds me of the early days of my career as a community coordinator at GeoCities!
I don't have a crystal ball, but this next year really feels like the beginning. We now have a solid product. We launched our Beta release, designed our [logo](https://s3-us-west-2.amazonaws.com/slhimages/reaction-logo.png title="Reaction Commerce Logo"), shot a [video](https://vimeo.com/140385376 title="Reaction Commerce video"), and we're now open for business. We should start to generate revenue before the end of this year. I said this recently to a friend, "No one is mad at us yet. We haven't pissed anyone off." I'm pretty sure this next year we'll see some haters and doubters. It's an inevitable part of building a business and community online. Someone will doubt our choice of technology. Someone will question our roadmap. Someone will think we're stupid for doing something a certain way. Someone will question our ability to succeed. Bring it on! We're here to learn and we're ready for feedback. This next year we will work to turn our platform into a business. It won't be easy, but here we go! I love my job.