What's in my Bag in 2018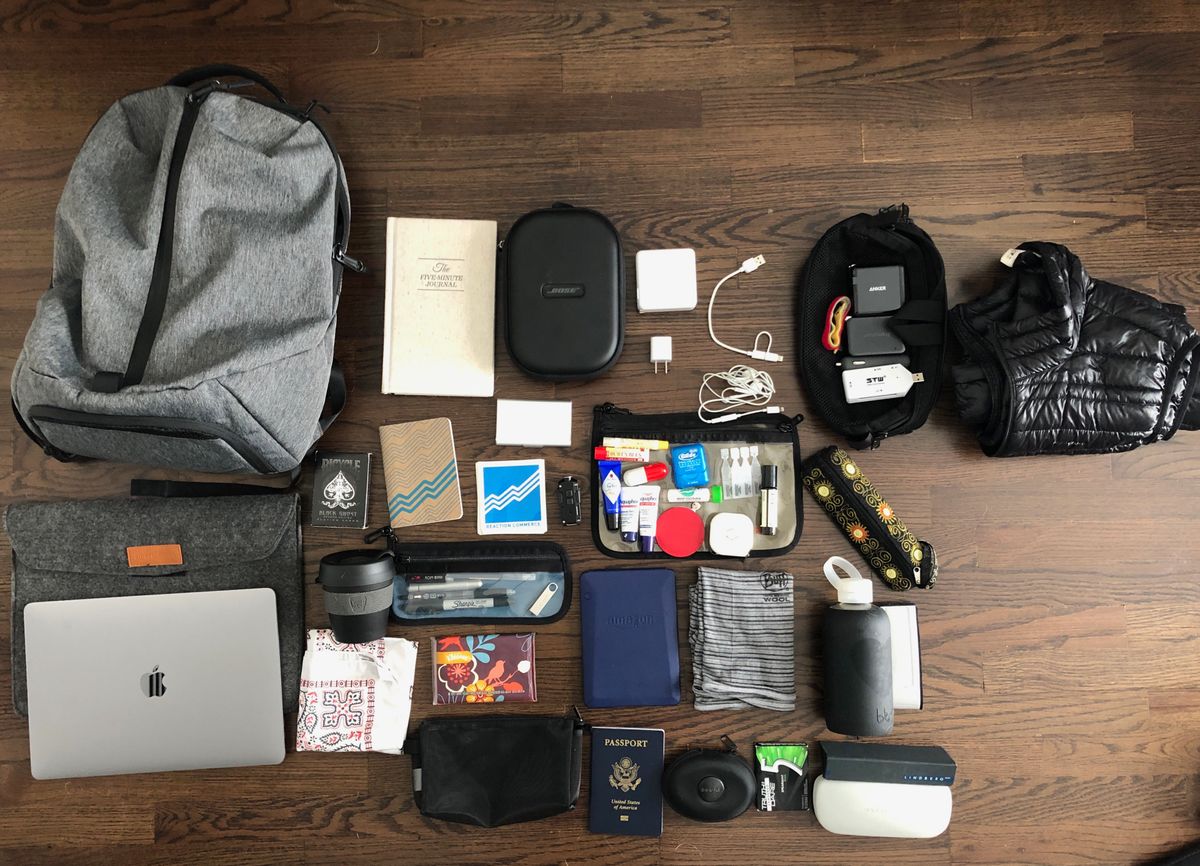 Continuing my annual bag review tradition. I've greatly reduced the amount of items I carry with me each day from 2017. I now have items at-the-ready to add to my bag for the occassional overnight trip, but I no longer carry them by default. I also keep a duplicate of a few items at my work and home offices, so I don't have to lug things back and forth. This has made my back happier, and it makes it easier to find items.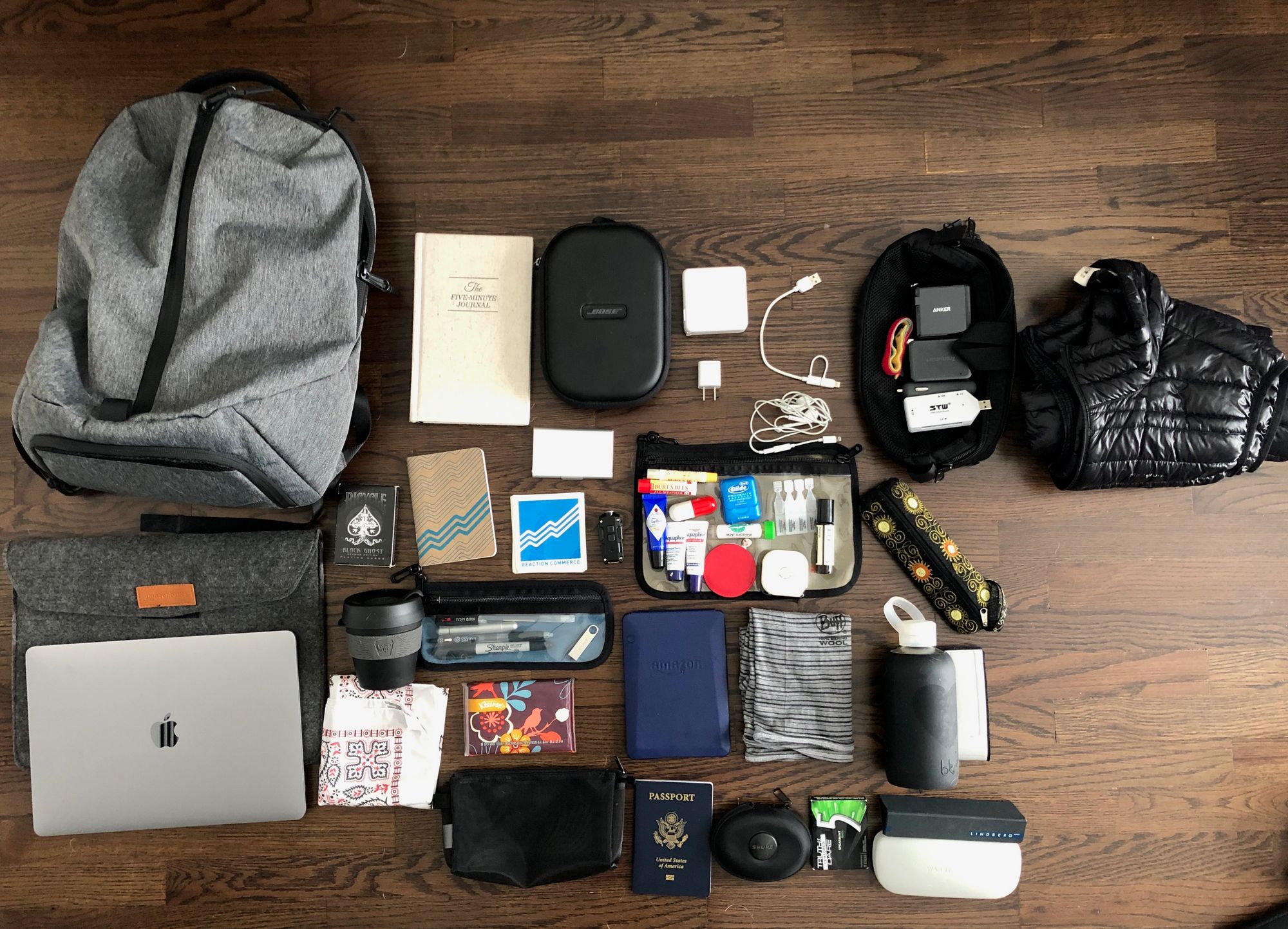 AER Fit Pack 2 - This is a new bag. I like the looks, but the jury is still out on if it's the bag for me.
13" MacBook Pro
Apple Lightning EarPods
DONGLES! Sigh.
iPhone wall charger + cable
Passport
Tom Bihn Snake Charmer Bag - This one is handy for cords and cables.
USB C Charger,Tronsmart 30W Dual USB Wall Charger with Quick Charge - This is handy, especially in hotels, and it charges quickly.
Reaction Commerce Notebook
Reaction Commerce Stickers
Pocket Size Tape Measurer This comes in handy more than you can imagine.
Patagonia Ultra Light Down Vest - I often have an additional layer in my bag for temperature changes, cold conference rooms, cold planes, etc.
Merino Wool Buff - This has multiple purposes. It pulls my hair back, it can be a scarf, and it keeps my head warm
Earplugs
Miscellaneous personal items
Advil and Aleve - small pill case from MoMA**
Mirror - I got this at the MoMA store in NYC.
Bandana - Never leave home without a bandana or handkerchief.
Tissues Travel Pack
Face and Hand Wipes
Keep cup - This is the perfect size for to-go coffee.
Stay tuned for next year's report!