What's in my Bag in 2019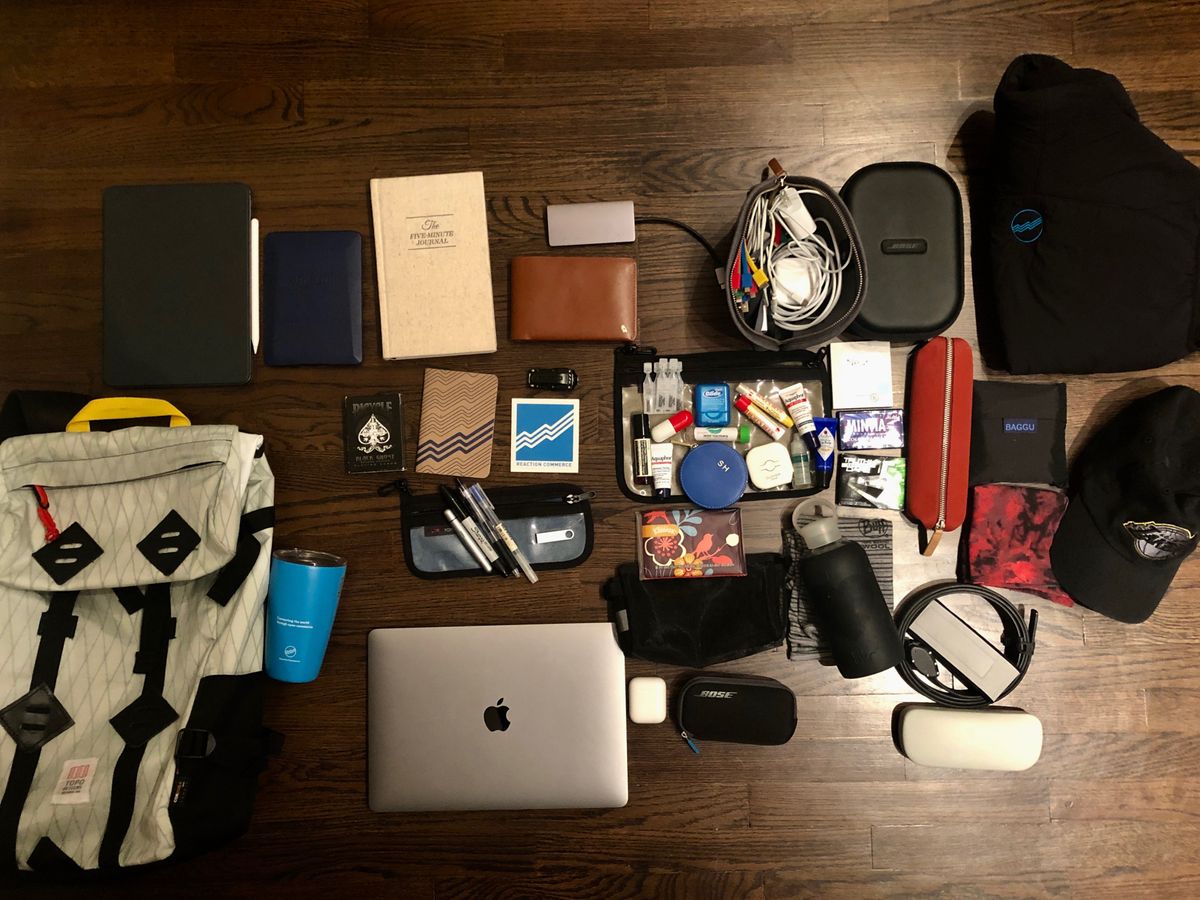 Here's the 2019 edition of what's in my bag. I've been riding my bike a bit more, so I've simplified what I carry back and forth from the office and home. After putting together this year's post, I think I will trim a few more items.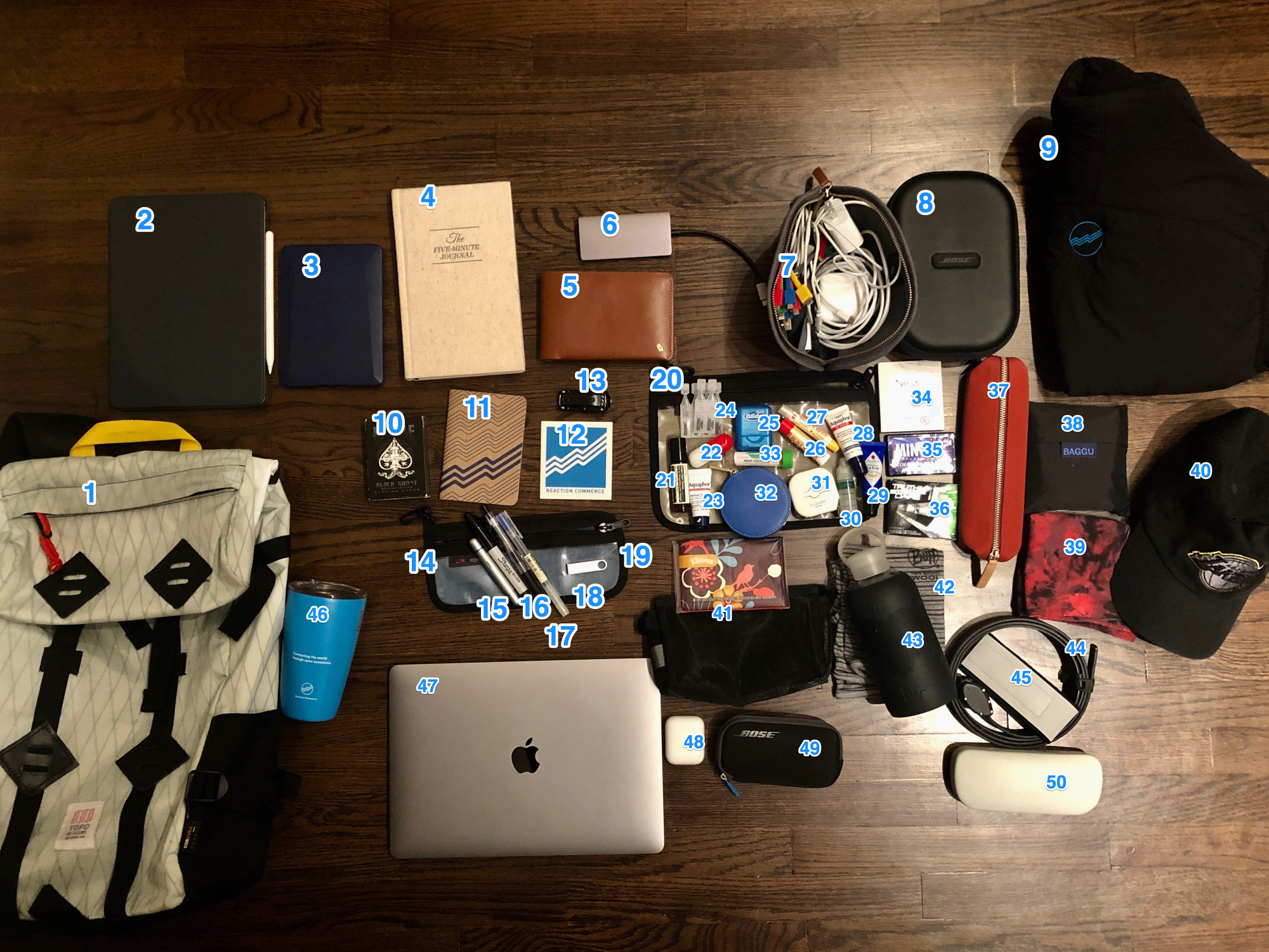 Topo Designs backpack - I love this backpack, and I get quite a few compliments on it. It's not the perfect bag in terms of pockets, but it more than makes up for it in looks.
iPadPro, 11-inch, with Pencil and Keyboard case - The iPad has become an essential part of my day.
Kindle Voyage with blue leather cover - It's hard to believe that this same Kindle has been on the list for 3 years in a row. Maybe it's time to upgrade to one of their new devices?
Five-Minute Journal - This is still a daily practice for me.
Bellroy Travel Wallet - This has my passport in it and probably some Euros from my last trip to Germany.
Satechi Multiport Hub - A critical device with the Air.
Bellroy Classic Pouch - This is a perfect size. Contains a myriad of chargers, cables, etc. I should inventory everything in this, but I ran out of steam.
Bose QC35 II Wireless Headphones - These fit me well. I usually put them on right when I get on planes and leave them on the entire flight.
Deck of cards - Playing a couple games of solitaire before bed when I'm traveling helps me to unwind.
Reaction Commerce Notebook
Reaction Commerce Stickers
Muji Pen - My recent go-to.
Tom Binh accessory bag medium, clear - I still appreciate this clear organizer pouch.
Aesop Ginger Flight Therapy - Overpriced, but I love it.
Advil and Aleve in a small pill case from MoMA
JB Intense Therapy Lip Balm - Who knew I was carrying so many lip balms? Sheesh.
Pocket Size Tape Measurer
Mirror - This was a gift from an investor.
Neuro Gum - I use this sparingly, but it sure helps when I need it.
Bellroy Pencil Case - Miscellaneous personal items.
Reaction-branded Baggu bag - This is handy to have for grocery shopping.
Bandana - Tie dye for the win.
LA Lakers Baseball Cap - I think it was a Dodgers hat last year. I'm pretty loyal to most Southern California teams.
Tissues Travel Pack with a Muji travel case.
Ottolock bike lock - This is a great, lightweight, and secure design.
Reaction Commerce-branded MiiR Tumbler - New team swag!
MacBookAir, 13-inch - I'm so glad Apple brought back the Air.
Apple AiPods - IMO, these are the best Apple product since the launch of the iPhone.
Bose QC 20 Earbuds - Great for running.
Warby Parker eyeglass case & cleaning cloth - These contain my prescription sunglasses.